1 student dead, 18 injured when a tree fell in sector 9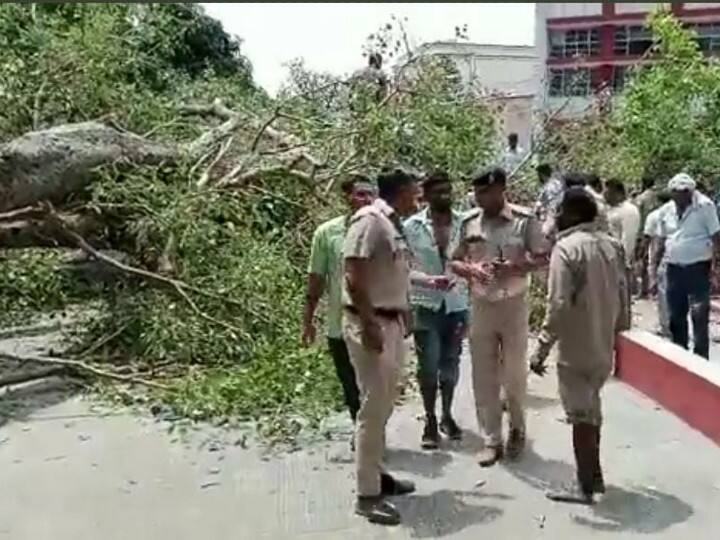 New Delhi: A student died while 18 others were injured after a tree fell in Sector 9 of Chadigarh on Friday morning, news agency PTI reported. The incident happened at the city's Carmel Convent School in Sector 9, where students were trapped under a giant fallen tree.
About 18 students were injured while a Class 9 student died in the accident. The injured students were transferred to the Government Medical Specialty Hospital (GMSH) in Chandigarh, where three students were reportedly seriously injured.
"The incident was reported at 11:10 a.m. It was an old peepal tree, a sort of heritage tree. Nineteen students and a staff attendant were injured in the incident. We have confirmation of the death of 'a child in the incident,' the official said. said, quoted by the PTI news agency.
The incident happened Friday morning at school recess time when children were playing under this tree which suddenly fell.
Chandīgarh | One pupil died and 13 injured after a tree was uprooted and fell on them at a school in Sector 9. The injured pupils are being taken to hospital. Details expected.

— ANI (@ANI) July 8, 2022
At the same time, as soon as the information of the accident was received, the parents also reached the school. The school reopened on July 1 after the summer holidays.
According to ABP News sources, three children are in critical condition and are being treated at GMSH Sector-16. At the same time, rescue and rescue operations are continuing in the school. Alongside the police, administrative officials also arrived on the scene.
A full investigation has been ordered into the incident, they said according to the PTI report.
The Chandigarh administration on Friday ordered the pruning of all old hollow trees after a tree fell on students in the city, sources told ABP News.
Reacting to the incident, Chandigarh MP Kirron Kher tweeted: "A very heartbreaking incident of a tree falling at the Carmel Nunnery School in Chandigarh. My condolences to the bereaved families and I pray for a speedy recovery of wounded".
(With wire entries)