Christian school administrator receives threats over LGBT policy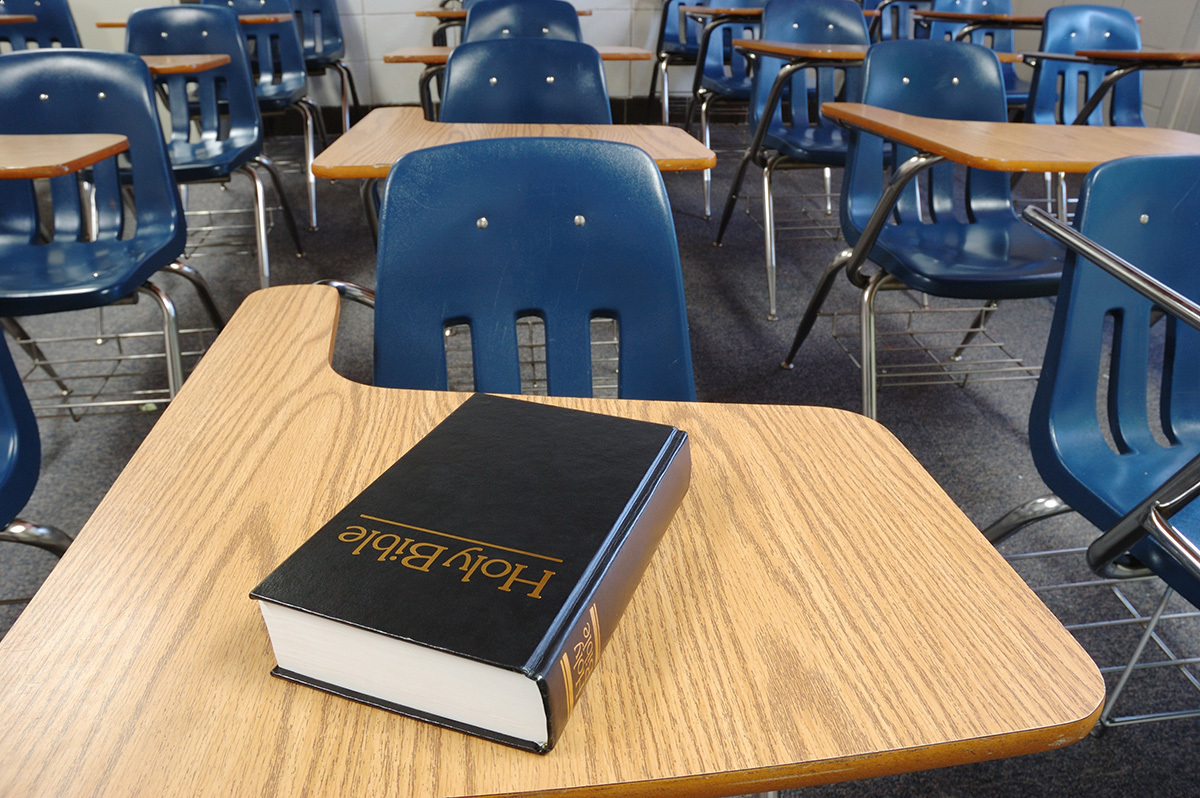 "You're not going to yell at us"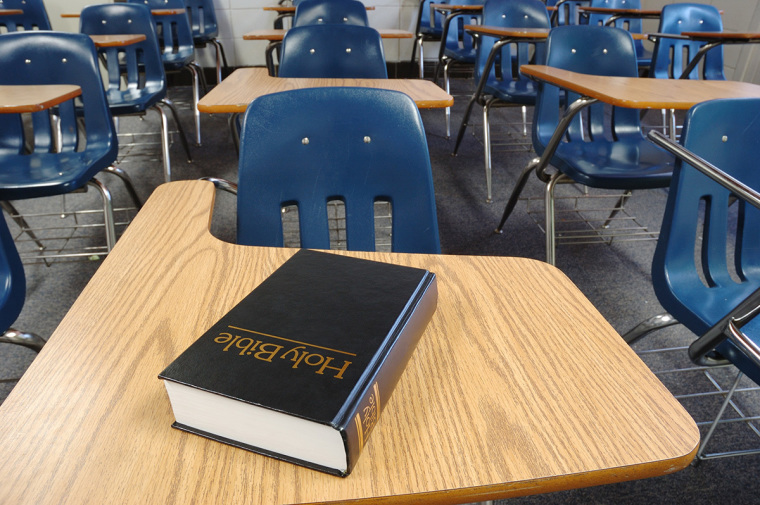 A Christian school administrator in Florida says he received threats following media reports about a school policy that requires students to be identified by their biological sex.
Barry McKeen, an administrator at Grace Christian School, located in Valrico about 15 miles east of Tampa, announced in an email June 6 that any student who violates the school's position on sexuality would be "asked to leave the school immediately".
McKeen told the Christian Post that the email – which outlined definitions of biological sex and sexual sin with specific references to Bible verses – was sent as part of a regular series of emails from been reminding parents of school policies.
"We noticed, late last year, that some kids were more same-sex friendly than they probably should be," McKeen said. "We felt we needed to clarify [the policy]."
The email said in part: "We believe that God created humanity in his image: male (man) and female (woman), sexually different but with equal dignity. Therefore, a person's biological sex should be affirmed and no attempt should be made to physically change, alter or disagree with their biological gender – including, but not limited to, elective sex change, transvestites, transgender or gender fluid non-binary acts. conduct (Genesis 1:26-28). Students at the school will be referred to by gender on their birth certificates and will be referenced by name in the same way.
"We believe that any form of homosexuality, lesbianism, bisexuality, transgender identity/lifestyle, self-identification, bestiality, incest, fornication, adultery and pornography is a sin in the eyes of God and the church (Genesis 2:24; Leviticus 18:1-30; Romans 1:26-29; I Corinthians 5:1; I Corinthians 6:9; I Thessalonians 4:2-7)" , added the email. "Students who participate in these lifestyles will be asked to leave school immediately."
McKeen told the Christian Post that the school of about 540 students had a similar policy in place for years and to date no student has been excused or expelled because of the policy.
In fact, McKeen said the policy is "literally verbatim" in the textbooks of more than a dozen other Christian schools, and aside from terminology updates, the policy is the same as when the school started in 1975.
"I'm not saying day one there were transgender people in there, but it certainly dealt with the gay issue," McKeen said. "That's why it was surprising to me. Because A) it's not a new policy, and B) we haven't been forced to enforce it yet.
"No one was expelled; we did not approach anyone," he added.
Since that announcement and subsequent media coverage, McKeen said there was a police presence on campus last Friday following the NBC News story.
While no specific threats were made against the school, McKee said two separate individuals threatened him personally, including one who said they would "burn down my house".
Not only did Grace Christian hire extra security, but McKeen said, "We have a lot of kids at school whose parents are in law enforcement, so they started showing up anyway."
In response, McKeen posted a video on the school's Facebook page to refute some of what he called misreporting by NBC News and other outlets.
The NBC News article also referenced a similar policy enforced at another Christian school in Louisiana, saying it was "closing its doors" to the LGBT community.
"That's the crazy part," he said. "The reason I made the video was because I felt like we were being portrayed as hateful."
McKeen said that while he had no problem with NBC News reports on school policy, he says a quote attributed to him saying "if you're gay, you're going to hell" is inaccurate.
"I know I didn't say that because it's not my doctrine," he said. "What I believe is that any sin will send you to hell if you don't know Jesus."
McKeen, who is the administrator of Grace Christian, is also the pastor of Grace Community Church, which is on the same campus as the school.
He took over the church in 2004 from his stepfather, who McKeen said took "stands for Christian schools" to operate without state interference.
"There wouldn't be any Christian schools, honestly, if it wasn't for him. I'm not about to stay here and give in [to political pressure]," he said.
"To me it's like we're hesitating on that, we're just a school, kids can go and learn math anywhere," he added. "What sets us apart is that we believe in those values, we're going to stick to those values."
He says early feedback on the story started out as "extremely negative", but "as the sources of information changed, so did the feedback".
"When it was NBC and ABC and MSNBC and CNN, it was all this hate mail, hate phone calls," said McKeen, who estimated he received thousands of phone calls, including people insulting them. on the phone.
As reporters continued to call and email McKeen about the politics, he said he initially resisted speaking to the media on the advice of his attorney.
But ultimately, McKeen said, he felt there was something much bigger at play.
"I said to my church, 'I feel like we're about to be thrust into the center of something huge,'" he recalls. "'I don't know why this little little church and this little Christian school is going to be called to take this position, but we're going to do it and I need you to be with me,' and of course they are."
Overall, McKeen said, feedback from the community has been overwhelmingly positive: He even received thank you notes from parents following his first email about the policy.
Grace Christian also received about $26,000 in unsolicited donations as a result of the initial story, according to McKeen, including $5,000 from a man in Virginia with just a note saying, "Keep the faith."
McKeen said that despite all the controversy, the identified trans student mentioned in the NBC story has a brother who is still dating Grace Christian. He met her family last week and said they were "appalled" by their daughter's actions.
And after what he described as a very long week, McKeen wants to encourage other Christians who are taking a public stand for their core values.
"You're not going to yell at us," he said. "I'm sick of Christians being trampled on and shouted at and sworn at, scared and going back into a hole.
"We also have things to defend."
Free

Religious Freedom Updates

Join thousands of others to get the FREEDOM POST free newsletter, sent twice a week by The Christian Post.