Former Little Village High School administrator raped student for years, prosecutors say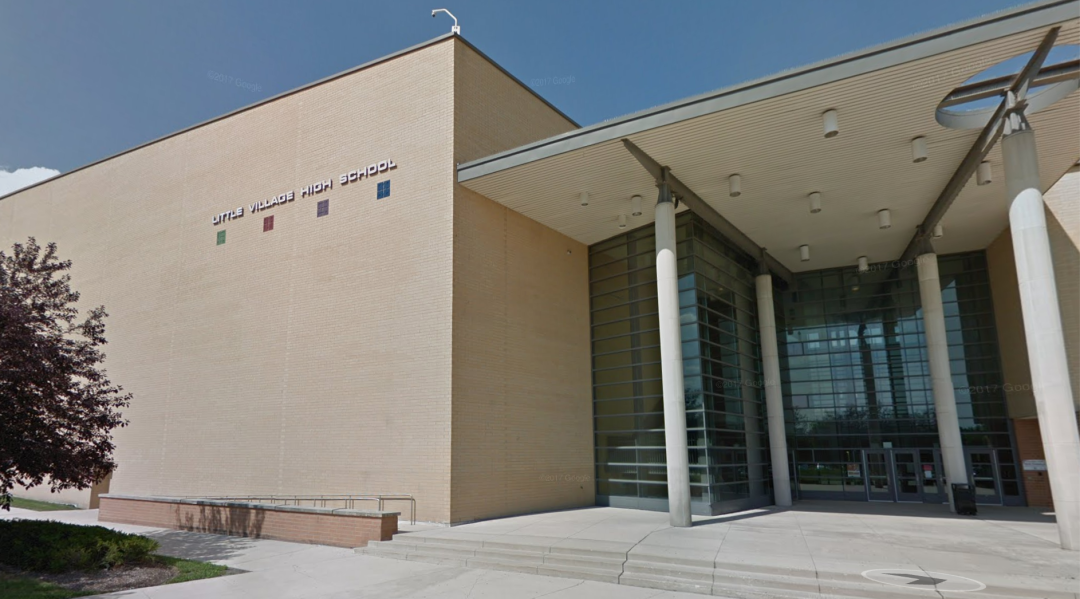 LITTLE VILLAGE — The former dean of a Little Village high school repeatedly sexually assaulted a female student from the age of 15, prosecutors said in court on Wednesday.
Brian Crowder, 40, has been charged with felony sexual assault. Prosecutors said he abused the former student during her sophomore, junior and senior years at social justice at Little Village Lawndale High School before she cut contact in 2015. former student is now 24 and reported the abuse in September 2021, prosecutors said.
Crowder was posted on $75,000 bond.
The sexual abuse began in 2013, prosecutors said.
Crowder asked the then-sophomore for her Snapchat username and began messaging her and sending her videos of himself, prosecutors said.
Between the summer of 2013 and the summer of 2015, Crowder regularly brought the then-teen to his home and assaulted her five or six times a month, prosecutors said.
During the girl's senior year, she spoke to a teacher about the abuse, prosecutors said. The teacher told the student to report it, prosecutors said. The girl didn't, saying she didn't want her name in the media or others finding out, prosecutors said.
The CPS's student protection handbook states that employees are mandated reporters, which means they must alert the Department of Children and Family Services if they receive an allegation of abuse. A district spokesperson did not respond to questions about whether that teacher reported the abuse to the appropriate authorities.
The student told authorities she ended contact with Crowder in September 2015, but he attempted to contact her again in 2019, prosecutors said. When she didn't respond, Crowder found out where she worked and called her there, prosecutors said.
The woman filed a report in September 2021, recounting the abuse to a police detective and a prosecutor, officials said. Crowder was arrested in March but released without charge at the time, prosecutors said.
Investigators obtained the woman's old Snapchat messages dating as far back as she was 15, uncovering evidence of a 'sexual relationship' with Crowder and coordination for Crowder to pick up the girl and bring her home, prosecutors said.
Crowder was arrested on Tuesday.
A defense attorney said Crowder lived in the Belmont Cragin area and grew up in Humboldt Park.
He is due back in court on September 20 and ordered not to have contact with anyone under the age of 18.
CPS online records show Crowder was an assistant guidance counselor at the school from 2013 to 2021.
The CPS confirmed that Crowder had not worked at the school since September 2021, when officials learned of the allegations against him and conducted their own investigation which resulted in his dismissal, a spokesperson said.
School officials sent a letter to the school's social justice community on Wednesday, alerting them to the charge Crowder faces, the spokesperson said.
Subscribe to Block Club Chicago, an independent, 501(c)(3), journalist-run newsroom. Every penny we earn funds neighborhoods across Chicago.