ghaziabad: Death of a pupil of the school of Ghaziabad: the family organizes a demonstration against "inaction" | Ghaziabad News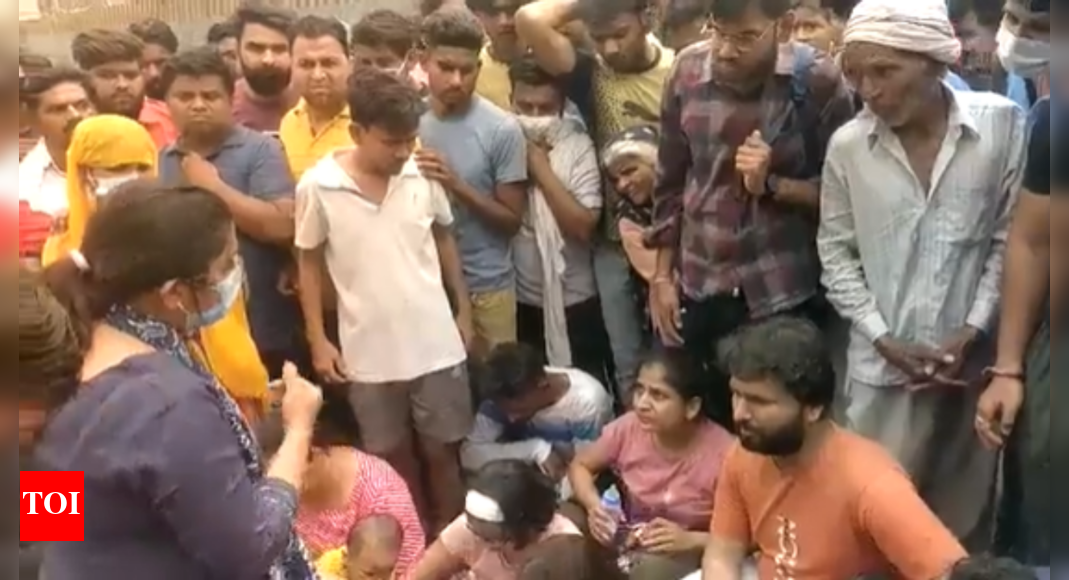 GHAZIABAD: The family of the nine-year-old boy – who died on Wednesday after his head hit a power pole as he leaned out of the school bus window in UP's Ghaziabad – protested on Thursday afternoon demanding strict action against the school management.
The boy's parents, his 12-year-old sister and other relatives protested outside Modinagar police station and then blocked a road on the Delhi-Meerut highway for five hours.
Dozens of other people joined their demonstration.
Ghaziabad: Boy leans out of school bus window and dies as head hits pole https://t.co/JrRVNIwhwL https://t.co/HbFvH0UXny

– The Times of India (@timesofindia) 1650532175000
They called off the protest around 1 p.m., after police assured them that adequate action would be taken based on an investigation.
The family alleged that the police had yet to arrest the owner and principal of the Dayawati Modi public school.
"The police arrested the bus driver and attendant, but not the other defendants. They took the manager in for questioning but then released him. For what reasons was this done?" asked Nitin Sharma, the Grade 4 boy's father.
On Wednesday, Anuraj Bharadwaj died after his head hit the electricity pole as he leaned out of the school bus window to vomit as he felt ill.
The bus had taken a sharp turn at this precise moment, resulting in the fatal injury.
The boy's family had alleged that the 42-seater bus was packed beyond its capacity.
Early administration inquiries, however, indicated that the bus had 29 students that day, although other transportation standards were allegedly flouted.
An FIR has been filed against school owner Umesh Kumar Modi, principal Netrapal Singh, bus driver Omvir Kumar and assistant Jaipal among others from the school management.
The charges fall under Articles 302 (murder) and 120B (criminal association) of the ICC.
So far, Omvir and Jaipal have been arrested by the police.
The family members also questioned why the police did not act faster when the administration of Ghaziabad had already flagged standards that were allegedly violated by the school during the operation of the bus.
They said they would approach Chief Minister Yogi Adityanath to air their grievances.
Regional transportation officials told TOI on Wednesday that the school bus's fitness certificate expired in March 2021 and was blacklisted by the RTO in October of that year.
Ghaziabad (Rural) Police Superintendent Iraj Raja said he assured the family that necessary action would be taken against all the accused.
"The investigation is ongoing and we are taking statements from others, including the children on the bus, the teachers and the school management. We have arrested the bus driver and assistant and sent them to jail today," he said.
Watch Death of a student in Ghaziabad: the family organizes a demonstration against the "inaction" of the police