Mother of murdered North West High School student speaks out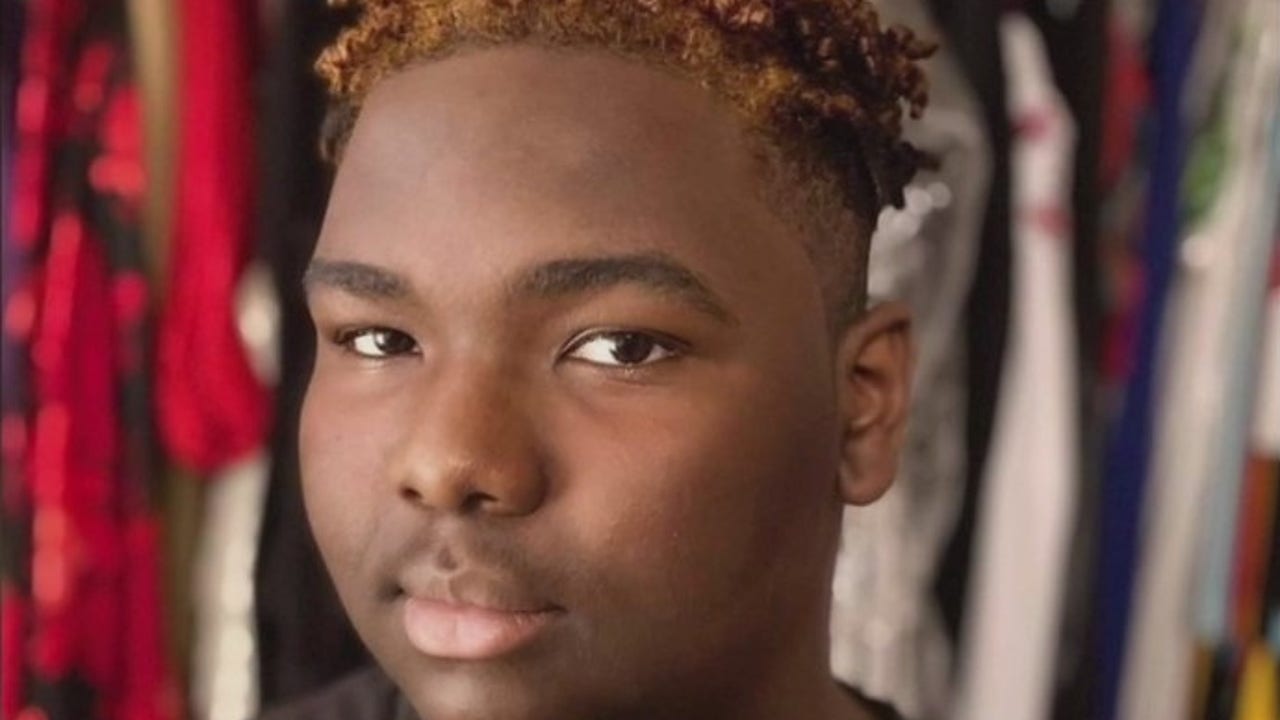 GERMANTOWN, MD. – The mother of slain Northwest High School student Jai'lyn Jones, 17, on Tuesday reaffirmed her belief that her son's murder stemmed from the bullying he suffered at Montgomery County public schools .
Alexis McDaniel was escorted out of a Montgomery County District courtroom on Monday after an emotional and heated exchange with the suspect's family. It started with the grieving mother shouting, "I'm glad they had you", towards the monitor where the teenage suspect charged with her son's murder appeared virtually for an arraignment hearing.
When asked what was going through his mind at the time, McDaniel told FOX 5, "Anger, too bad, so many things were going through my mind. Really, I just want answers that I know. that I may never get. I–I just want answers."
The suspect arrested and charged with first degree murder in Jai'lyn's homicide is fellow Northwest High School student – 17-year-old Ta'Quawn Henderson.
SUBSCRIBE TO FOX 5 DC ON YOUTUBE
In a one-on-one interview with FOX 5, McDaniel said Jai'lyn's friends and other students immediately named Henderson as a possible suspect.
"A lot of kids are being murdered every day, but Jai'lyn was – he was shot," McDaniel said. "He was mutilated. Animals are killed with more integrity than they gave Jai'lyn."
January 24, 2022 is when Jai'lyn's body was discovered, repeatedly stabbed and beaten, in a wooded area near the 18900 block of Grotto Lane in Germantown. The crime scene is located approximately two miles from Northwest High School.
McDaniel also claimed, among other things, that in February she asked the school to arrange a meeting with Henderson's parents.
17-year-old arrested in connection with death of Montgomery County student found in January
A spokesperson for MCPS, citing student privacy and the police investigation, did not respond to a number of specific questions FOX 5 posed to the school system regarding the case. McDaniel told FOX 5 that she also holds MCPS responsible.
In court, the prosecutor told the presiding judge that Henderson had not been to school since Jones was found murdered. The suspect's family shouted that it was not true. The prosecutor also mentioned the use of PCP.
"It starts with the parents. I think the faculty and staff, who are already overstretched…need to pay more attention to the parents as well as the students. We put so much emphasis on the students but remember, they're kids," McDaniel said. "They grow up in the world we give them."
Download the FOX 5 DC News app for the latest local news and weather
McDaniel showed FOX 5 some of what she saw in the aftermath of her son's murder.
There's a fake Instagram account that seems to poke fun at her son's homicide. The account shows a single message with a copy of the letter from the principal of Northwest High School announcing the January 25 murder of Jai'lyn.
There is also a "poem" written in the comments section that begins with the line: "I died as hell". The "poem" refers to Jai'lyn being kicked in the head and calling him a snitch.
Detectives are aware of a fake account but could not confirm anything specific due to the investigation.
The grieving mother told FOX 5 she still doesn't know why her son was in that wooded area with the suspect. Chief Jones said they learned that Jones had told others he was going to meet "Tay" before disappearing. "Tay" was later identified as the arrested and charged teenager, Ta'Quawn Henderson.
The suspect's family would not speak to FOX 5 after Monday's arraignment hearing. FOX 5 contacted his lawyer again on Tuesday.
Henderson was arrested after police and prosecutors said a DNA match was found on items discovered near the crime scene. Henderson is innocent until proven guilty – something a family member also yelled at Jai'lyn's mother in the courtroom on Monday.
On May 27, we are told that another hearing will be held to determine whether the case should remain in adult court or be referred to juvenile proceedings.