School administrators enforce school rules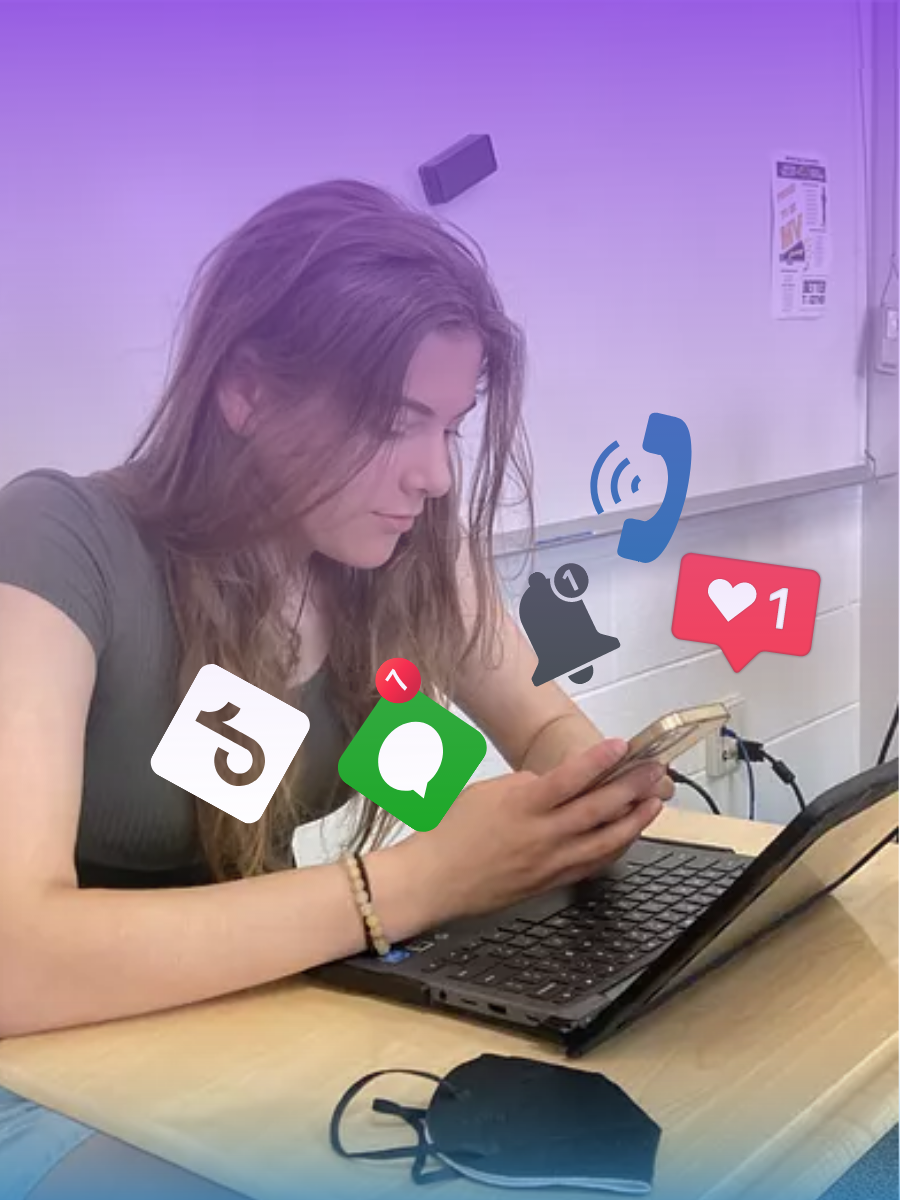 At the end of the school year, announcements are made to stay focused and end the year strong. Emphasis has been placed on keeping students' phones in their bags, arriving on time to class, and requiring passes and school ID cards in hallways. These rules, however, have always been part of school guidelines.
"These are not new rules," Principal Darrell Echols said. "The problem is when we came back from the pandemic, we were so happy to see everyone that we really didn't enforce that."
According to District administration, 70% of secondary school students use their phones daily at school. And according to Physical Organizationthe number of students with low grades increased from 14% to 55%, due to the use of smartphones in class.
According to Echols, there is the problem of students using passes and passes to go to the dining hall and other places, other than where they were supposed to be.
"We brought everyone back from the pandemic and we wanted our students to feel valued and respected being back in school," Echols said. "If you are in the hallway during school hours, you must have a pass which must be visible for us to see."
Towards the end of the year, students are ready to relax while waiting for the upcoming summer holidays. Some believe that at present such rules are not as effective as they would have been at the start of the school year.
"I don't think it's really necessary towards the end of the year because a lot of students are taking honors and AP courses, and there's not much to do at the end of the year. year," junior Ananya Sampathkumar said.
Teachers believe enforcing these rules now could benefit students and allow some to improve their grades and concentrate on final exams. Without the added distraction of phones, students will have time to study for final exams.
"I hope this will help raise some grades from students who are failing in class and remind them that they are here to learn not to vandalize bathrooms or hang out in hallways," Echols said.
School administrators hope to improve their learning-based environment next year. Their aim is to help students concentrate in class, and it is believed that enforcing rules against phone use in class and better class attendance will help.
"We have some things that we have struggled with this year," Echols said. "But overall I think it's been a great year and we're ending it in a good way. Go go Mustang.